Mit Schrecken sehe ich die Regale der Supermärkte in letzter Zeit. Ganz ehrlich? Eigentlich nicht. Zwar fehlt hier und da mal was aber momentan bin ich noch tiefenenspannt.
Es wird in verschiedenen Medien angekündigt das der Honig bald doppelt so teuer sein wird wie bisher. Grund sind natürlich ausbleibende Lieferungen aus der Ukraine. Härter trifft es mich da schon mit der Meldung das auch Senf knapp werden könnte. @kein-senf-dazu wird mich hart treffen bei der nächsten Bockwurst.
---
I've been looking at the supermarket shelves with horror lately. Honestly? Not really. There may be some shortages here and there, but at the moment I'm still deeply relaxed.
It is announced in various news that honey will soon be twice as expensive as before. The reason is, of course, the lack of deliveries from Ukraine. The news that mustard could also become scarce hits me harder. No mustard will hit me hard with the next sausage.
Source: Picture LIL @almajandra & pixabay | Meme: @sportsbuddy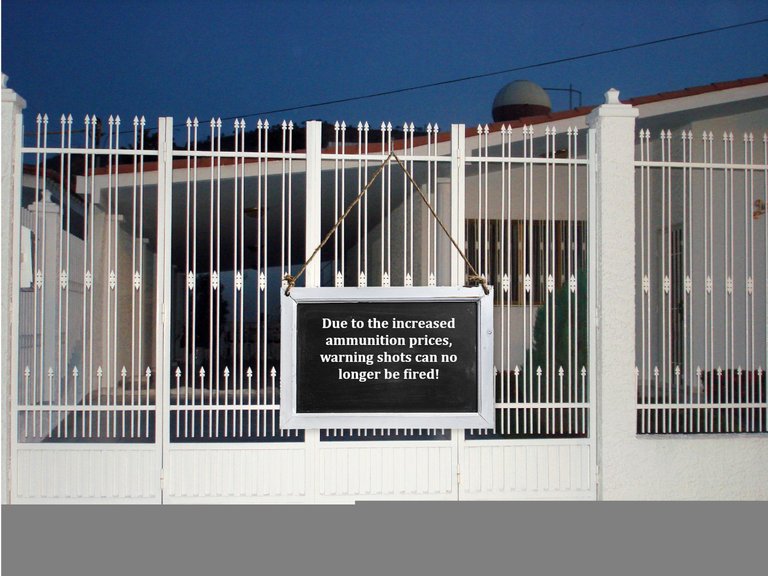 Ziele habe ich viele, nur die Munition ist so teuer!
---
I have many targets, it's just that ammunition is so expensive!