If you have been using APPICS in the past, you can not have missed the news!
The app is on iOS public testnet, the users can test-swap their APX tokens and the Android users will be able to test the app soon (at the moment it is being tested by the Ambassadors)
The team has been very helpful on Telegram and they have compiled a set of Frequently asked questions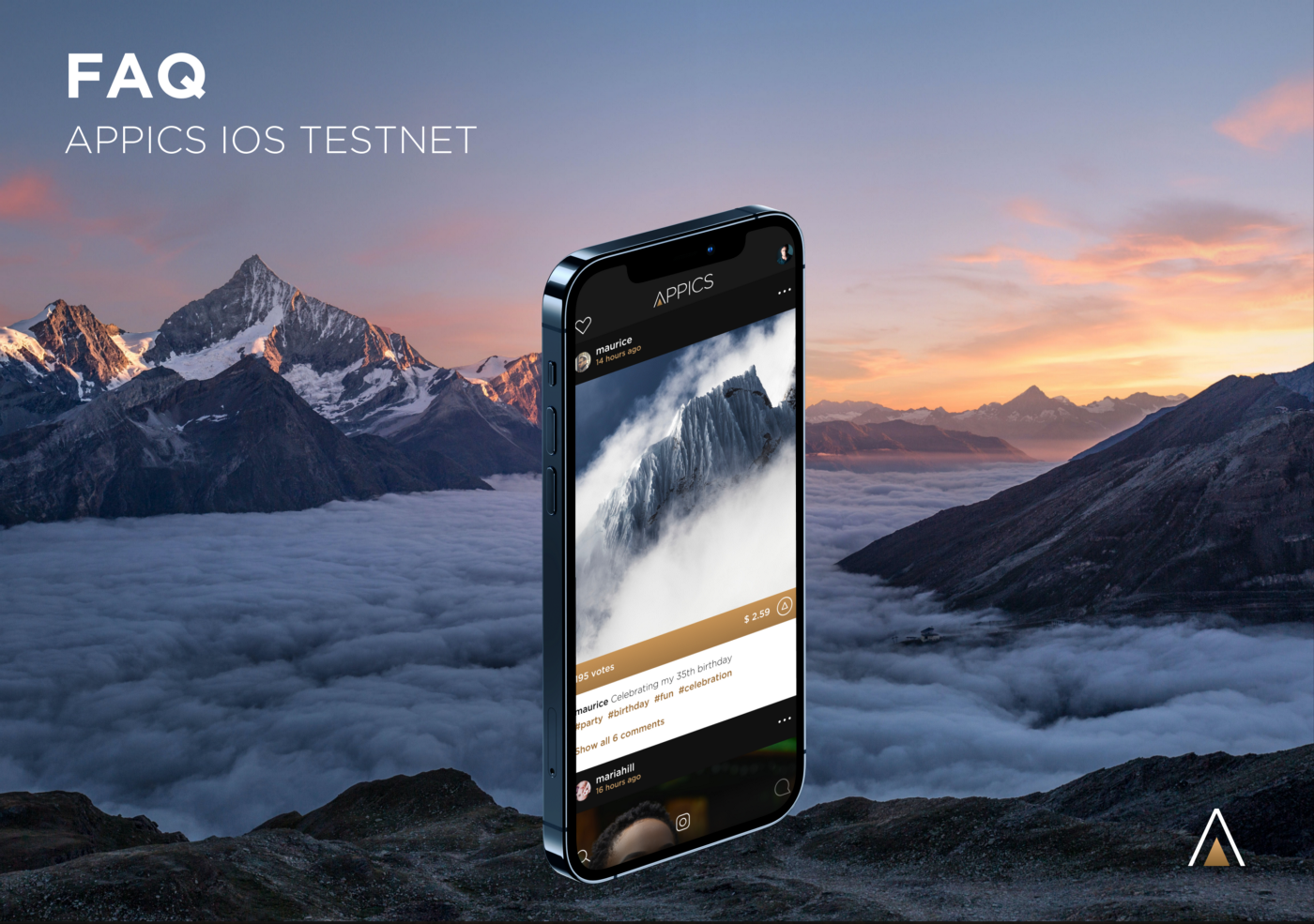 You can find the FAQ here
Also please find my previous posts here in case you are just learning about this
---
So lets take a look what new is being shared and if you have more questions please post them below so that I can ask them on Medium :)
If you are on APPICS, feel free to connect (acc: katerinaramm) or if you are on insta, you can find me at acc: katycrete
---
FAQ Takeaways
You can download the test app directly from apple https://apple.co/3zcbV2x or update the testnet flight (to me the second did not work)
Your previous steem credentials do not work in the app so create a new account to start testing and socializing
(Tip: Use your old account where everyone will recognize you :))
You also have to create a wallet on telos (if you have one, it will not work - as you need an .apx ending)
You cannot upvote if you do not swap your tokens (see link above) or if you do not request some TEST tokens at the APPICS telegram channel.
After the testnet is over (WHEN??) then you will have to create a new account and start over your content/following again.
Something very important is that :
On our new blockchain, content can be voted on for 30 days before rewards get paid out. This gives our users more time to discover and upvote other people's posts, as well as more time to earn rewards on your own posts!
The power-down period has been reduced to 10 weeks in the new algorithm, meaning that once you start the power down process you will receive 1/10th of your staked balance in liquid tokens every week for 10 weeks.
---
So this is very important news, I am curious to see how this 30-period works out in the future.
---
I continue to have some questions, such as
Where does the price come from? I cannot understand how it comes out of Coingecko's APX - because it seems all wrong. Anyways I will wait for the main application :)

There are some bugs, but I am sure that the team is checking them out and fixes them. As we read, the edit / delete post function will be available in the future.

I would love to have an estimated timeframe for the launch
Some people ask, is it worth my time to test the testnet?
Well, it is entirely up to you but for me..
It is amazing to have the opportunity to test an app before its prior launch
It is so great to find old friends from steem/hive
We have an opportunity to meet new friends and find them again at the official launch
Our word matters! Now we have the opportunity to tell our opinion and to be taken under consideration
The APPICS community is strong and such an Instagram-like blockchain equivalent is missing!
I believe in the project - a lot
Here, you can take a look at the app
*Just to have an idea of some bugs
I would love to know your thoughts, as always!
Posted Using LeoFinance Beta