-----------******--------------
Disclaimer: This looks like financial advice, doesn't it? If you put your head down and think, you may be convinced that this indeed is financial advice. If you close your eyes, it may seem logical to do what is in the article.
Even then - Do Your Own Research! This is not financial advice! 😊
-----------******--------------
Okay, the Summary First | TLDR | FTX 2.0
Before its collapse, FTX was the largest digital asset company (was it? What about Binance?) in the world. Then SBF happened, and then customers got the wrong end of the stick. However, even now, the brand recognition (or is it brand hurt?) is high. Therefore, 75 different entities have evinced interest in taking over FTX.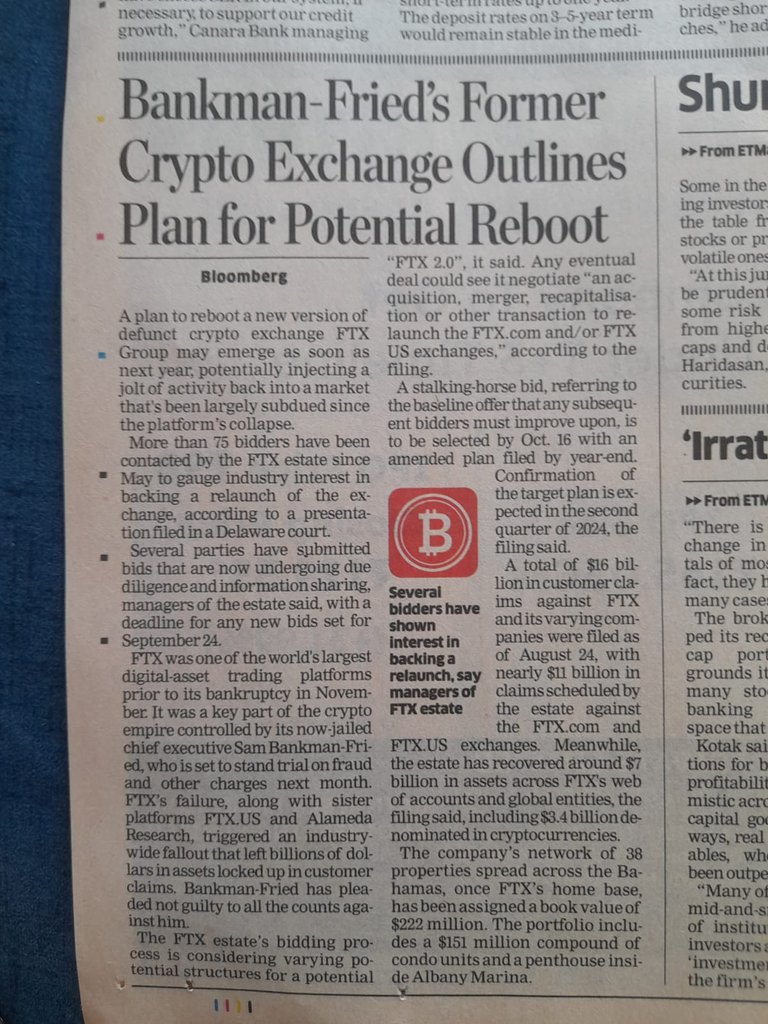 These are interests received as of August 24th, and the deadline is 24th September for those wanting to bid. FTX still has $16 billion in claims to settle, which is understood would show as liabilities that the new bidder would have to handle.

Now Everything Other Than TLDR | FTX Run By Scams | Or Was It Scammers?
Yeah, that same SBF (Scum Bankman Fried's) actions led to the collapse of FTX, and the funds were diverted to different entities even after the collapse. That is the past, of course, and I wouldn't have touched the FTX exchange with a pole then. However, things are changing now, and news trickling in about FTX 2.0.
I don't know how, but apparently, FTX has some serious brand recognition and recollection, and it is said that it could work again. I wouldn't be surprised by this, since the crypto space still has newcomers and newbies that will go by names rather than reputation. If you doubt that, go and check how many customers still hold their BTCs and assets in exchange wallets. And this, despite the FTX, Celsius, Voyager, Block-Fi, and Gemini experience.
Why is that? The only explanation is newbies. The newbies who Don't Do Their Own Research!
So, what's the news?

News Is That 75 Parties Have Evinced Interest
So, we have 75 entities or bidders, as you would like to put it, who have expressed interest in buying FTX. Apparently, the infrastructure is sound enough to start the exchange again. If that is so, instead of reinventing the wheel, use what is there and reinvent only the operations. That's the logic.
Interested parties can continue to bid till September 24th, (Interested? 😊) after which a base price would be arrived at by October 14th. Then, the other formalities of shortlisting will follow. There seems to be confidence that the exchange could restart as early as the first half of 2024.
Anything without SBF is always welcome!

What About My Money? | The $16 Billion To Be Paid Back?
Yes, there is money to be paid back, and a lot of them. A total of $16 billion is the current liability. It is said that about $7 billion is already collected, while more properties of the exchange would be auctioned or sold out to collect the money.
But do remember, there is a huge legal fees too, which have to be paid out from this kitty. I think FTX alone has a legal fee outstanding of $300 million already and it is only increasing by the day. Sadly, that goes from this recovered $16 billion also. In short, customers are paying to get back their own money.
What More?

I Had Questions | Is It Safe?
What about The software breach that was reported wherein FTX funds were diverted even after the fall? What guarantee remains that such nefarious activities by SBF won't continue? Will the new buyer do enough due diligence to avoid such an outside breach?
So long these points are addressed, and we follow the golden rule that FTX taught us – don't keep your stuff on the exchanges – we should be fine. I would be a bit hesitant but not averse to the idea of FTX 2.0!
😊

Image Courtesy: The Economic Times, India dated 12th September 2023
-----------******--------------
Some Useful Sites to Give You More
Unique NFTs to buy: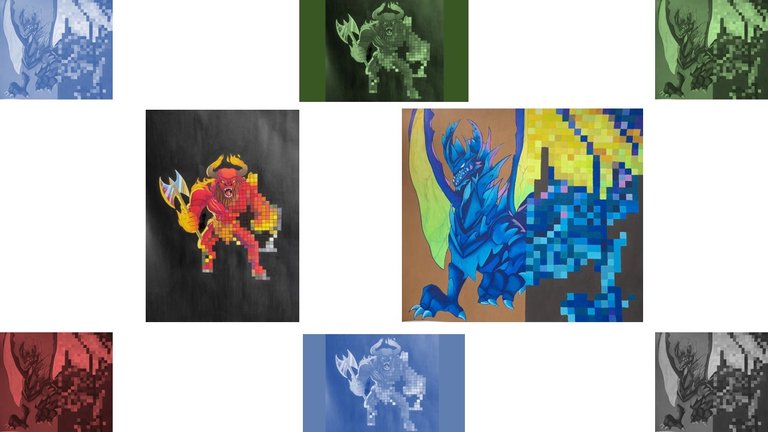 Where can you find these NFTs? Over here: Real Art Or Pixelated Art
----------------------
Some of the good crypto-writing-earning sites:
Publish0x: Earn ETH || Read.cash: Earn BCH
----------------------
Some crypto-faucets and jewelry earners:
Horizen: Earn ZEN || Mene: Earn $5 on signup || Earn Litecoin || Earn Bitcoin || Pipeflare: Earn ZEC, FLR, MATIC
----------------------
Few Gaming-cum-earning sites
----------------------